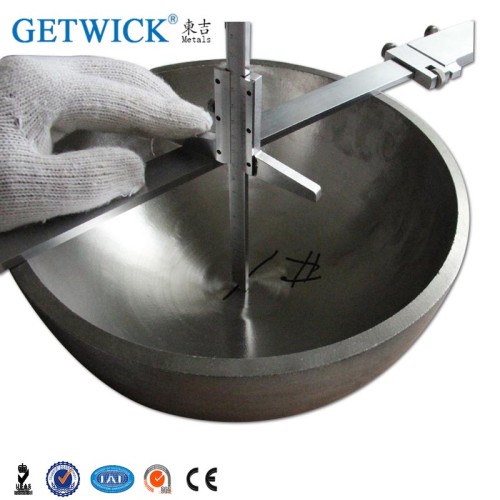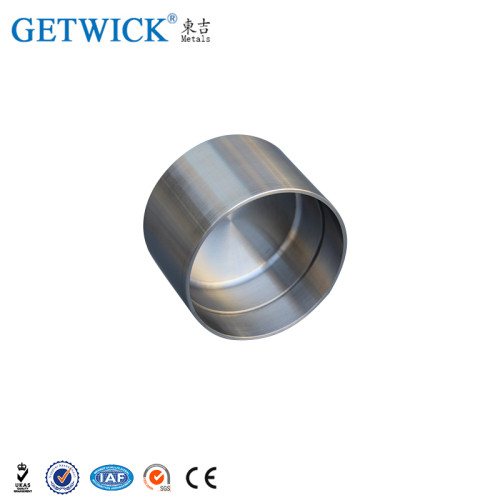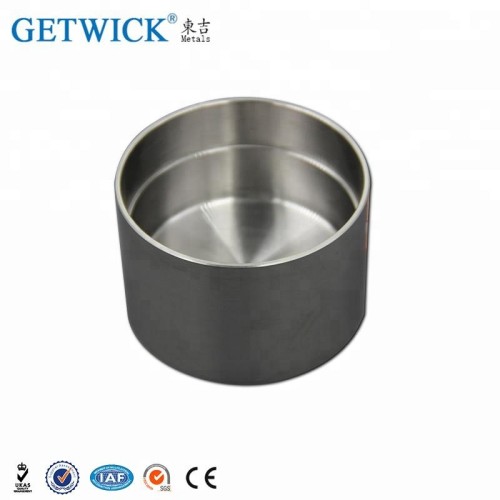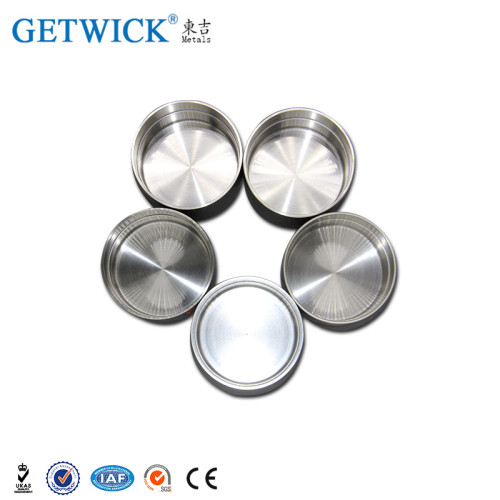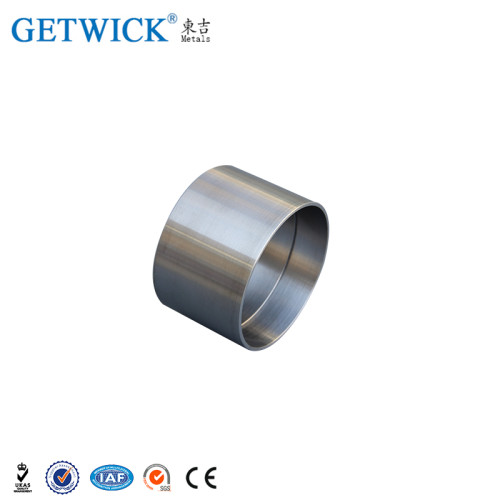 High Temperature Tungsten crucible Cup for sale
Item specifics
key product

High Temperature Tungsten crucible Cup for sale
purity

99.95% Pure
feature

high temperature resistance
grade

W1
application

tungsten crucible for metling
working temperature

above 1800
Description
High Temperature Tungsten crucible Cup for sale

Grade: W1
Purity: W≥99.95%
Melting Point: 3410 DC
Boiling Point:5927 DC
Density: 18.5 - 19.3 g/cm3
Size:OD:50-150mm;
Height:50-200mm ;
Certificate: ISO9001:2017
Technicial: Sintering, forging, stamping, spinning. machining.
Dimensions and tolerance(According to clients' requirements
Delivery
condition

Specification

Tolerance

Thickness

Roughness
(um)

Diameter

Height

Diameter

Height

Sintering

10~500

10~750

+/-5.0

+/-5.0

8~20

<3.5

Sintering
finishing

10~450

10~550

+/-0.5

+/-0.5

7~18

<2.5
Application:
2.Used for sapphire single crystal growth furnace;
2. Applied for quartz glass melting furnace;
3. Used for rare earth smelting furnace;
4. Used for sintering metal mold of high melting point;
5. Widely used in other following industries:
Ceramics and metallurgical industries, machinery processing and light dustries.
Features:
1.Low thermal expansion;
2. High density;
3. Good corrosion resistance
4. High strength;
5. Low resistivity;
6.The surface roughness of tooled crucibles does not exceed Rz 6.3;
7.The use temperature below 2450ºC in vacuum or deoxidize atmosphere.
8.Manufactured based on customers' requirement.