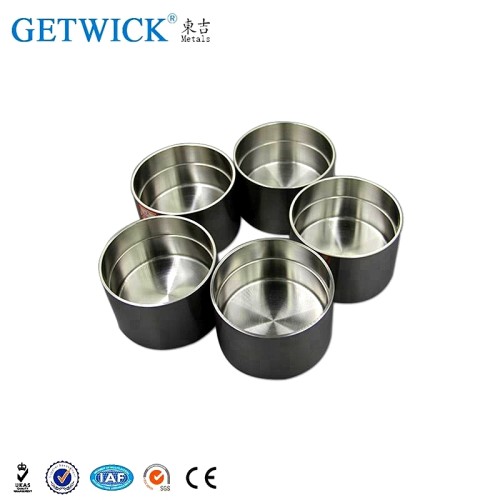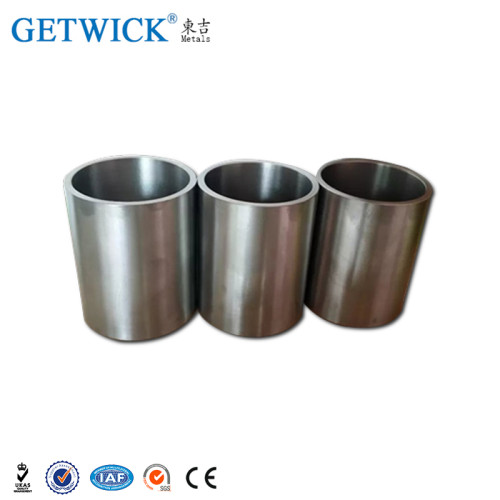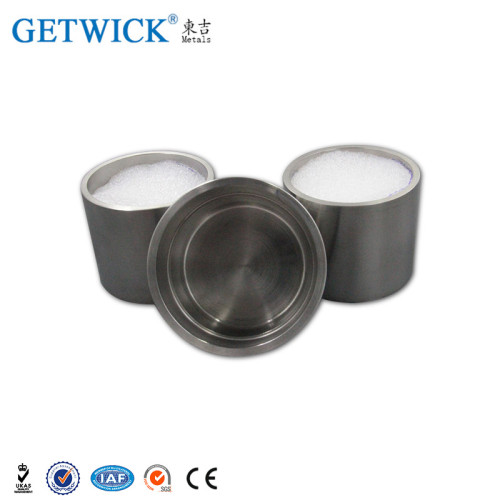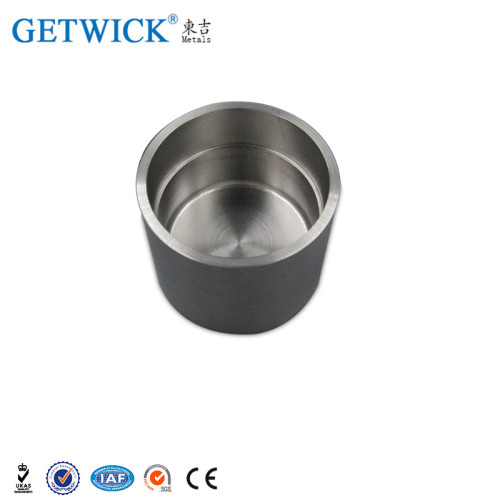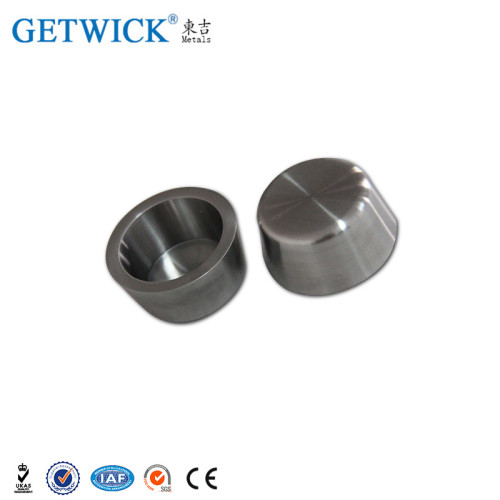 Getwick Purity 99.95% Polished W Tungsten Crucible for Heating Element
Item specifics
Product name

pure tungsten crucible wolfram liner
Melting point

3410℃
Using tempersture

2000-2600℃
Size

all kinds of tungsten crucible
Purity

99.95%min.
Density

19.3g/cm3
Feature 1

high temperature resistance
Feature 2

long service life
Surface

Polished
Certificate

ISO9001:2015
Description
Purity 99.95% Polished W Tungsten Crucible for Heating Element



Specifications:
Name: China factory polished tungsten crucible for sale
Appearance: Metal luster
Density:19.35g/cm3
Purity: W≥99.95%
Processing: Forging, sintering and repression
Dimension: As customer request or as drawings
Our testing for Tungsten Crucibles

Mo

C

Ca

O

Mg

Si

≤0.003%

≤0.005%

≤0.002%

≤0.0012%

≤0.005%

≤0.00005%

Al

Fe

Ni

Pb

P

Cu

≤0.001%

≤0.001%

≤0.001%

≤0.001

≤0.0005

≤0.0005

N

W1

≤0.001

Balance
1.According to different processing methods, tungsten crucibles for vacuum coating can be mainly divided into sintered molding, press molding, spinning molding, turning forming and welding forming.
2.Turning forming is mainly applied. We recommend the working temperature of the tungsten crucible for vacuum coating should be controlled below 2600℃.
3.We can produce tungsten crucible for vacuum coating according to the customer drawing.
Features
1.Tungsten crucible for vacuum coating is mainly used as containers and heating element for evaporation coating machine in optical glasses and spectacles field.
2.It has great strength under high temperature, anti-friction corrosion resistance;
3.It also possesses high thermal conductivity, thermal expansion coefficient and good harden ability.
Application
1.Tungsten crucible for vacuum coating products are widely used for smelting of rare-earth, quartz glass, electronic spraying, crystal growth and other industries. 2.Generally, sintered tungsten crucible is large while the forged one is small; the wall of rolled tungsten crucible is thin; welded tungsten crucible is cost-effective but owns inferior intensity.
3.Tungsten crucible under turning forming is denser than sintered one.