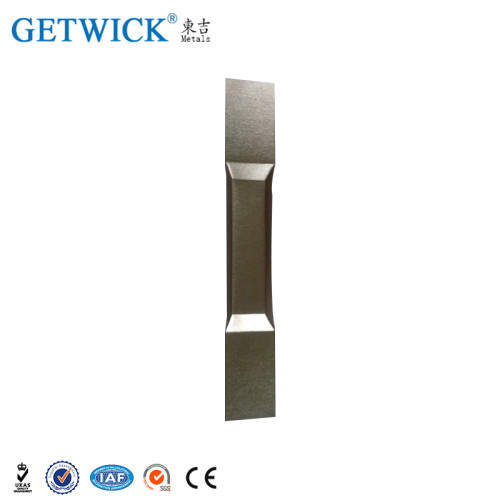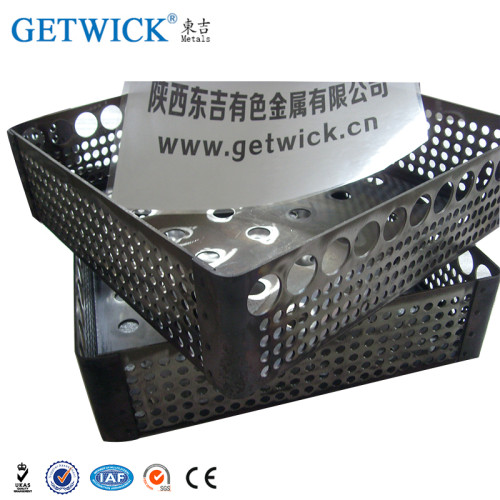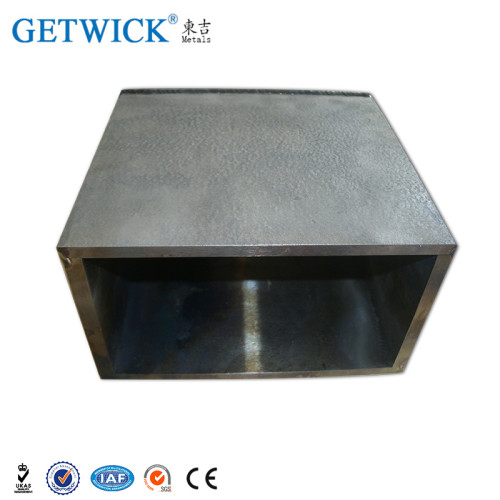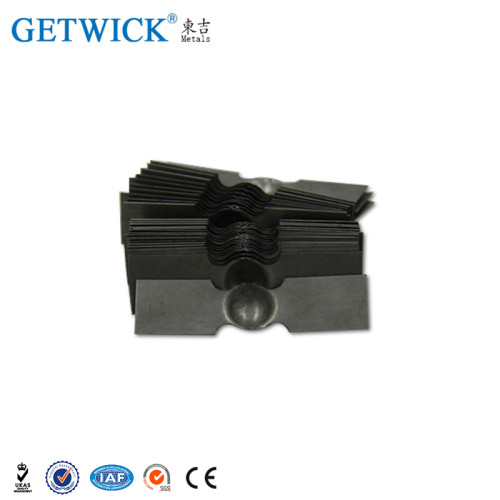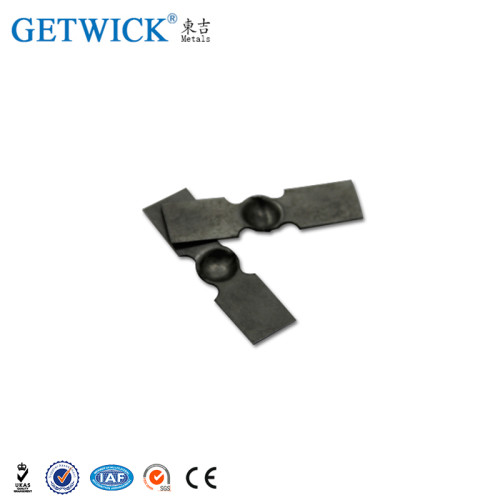 510 Tungsten Evaporation Boat For Sale
Item specifics
Product name

310 tungsten boat for evaporation
purity

99.95%
Melting point

3410Dc
Color

Silver Grey
Desity

19.3g/cm3
Certificate

ISO9001:2008
Dimensions

as your demand
Application

vacuum,coating,electronic
Surface

Polished and pickling
Usage

Widely
Description
510 Tungsten Evaporation Boat For Sale



Customed 99.95% Tungsten Boat for Evaporation SourceCustomed 99.95% Tungsten Boat for Evaporation SourceCustomed 99.95% Tungsten Boat for Evaporation Source
Tungsten Evaporation Boat Straight and Flat Type.We offer 99.95% Min Pure tungsten evaporation boat: straight boat, flat type in stock selling.Mass in Stock, Competitive Price and Quick Delivery.
Tungsten is extremely corrosion-resistant in contact with many molten metals. Because of the highest melting point, the performance is excellent in heat resistant. That's why we choose tungsten as one of the main material for evaporation.
Specification
1. Grade: W1
2 .Density: 19.35g/cm3
3. Purity: 99.95%min.
4.Melting point:3410ºC
5.Working Temperature:2000~2600Dc
6.Evaporation Boat Type: Straight and Flat
7.Process Method: Stamping
Size
Detailed Specification:
Item Code

Width

(mm)

Length

(mm)

Thickness

(mm)

Recess Length

(mm)

Recess Depth

(mm)

Vol.

(cc)

W310

10

100

0.30

50

2.1

0.54

W315

15

100

0.30

50

2.7

1.16

W510

10

100

0.50

50

2.0

0.48
Normally evaporation boats are used for high wettability materials.
We also have V tub, Oval Tub and Sphere tub evaporation boats
How to choose
Our materials for evaporation boats have very low evaporation rates at evaporation temperature and an extremely low vapor pressure compared to the coating materials themselves. As a result, no material from the boat ends up in the deposited layer even during long evaporation cycles.
How to choose a right Evaporation boats among material tungsten, molybdenum, tantalum and niobium, here below are some chart that might be helpful:
Evaporation Rate VS Temperature Vapor Pressure VS Temperature
Specific electric resistance VS Temperature
Beside, there are other evaporation boats available. You can also offer you drawing for special production.
Application
1.As a special and effective boat vessel, tungsten boat is widely used in electron-beam spraying as well as the sintering and annealing process in vacuum coating industries;
2.Tungsten boats are used for vacuum evaporation of materials in granular or pellet form;
3.They can also be used to evaporate small lengths of wire or to evaporate materials which would not properly "wet" the surface of an evaporation filament;
4.Tungsten evaporation boats are ideal for use in small evaporation systems for experimental and prototype work, such as bell jars.