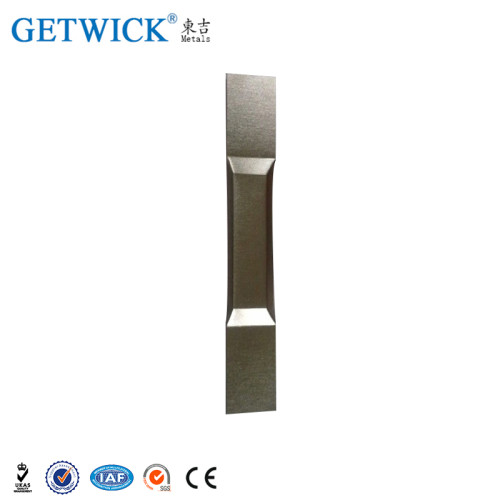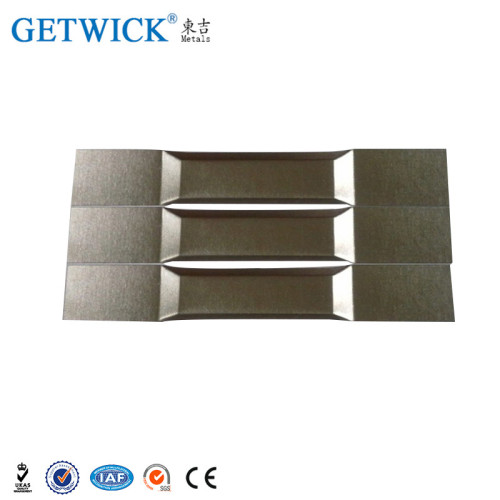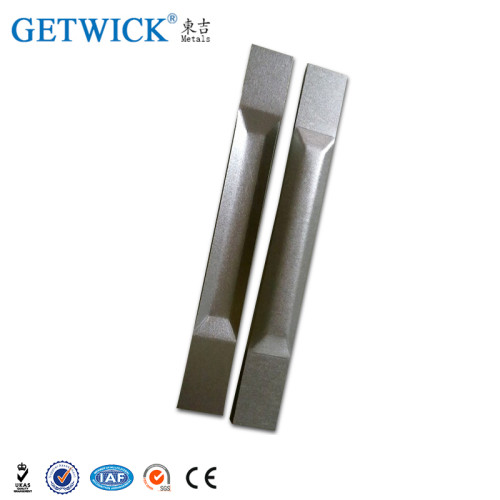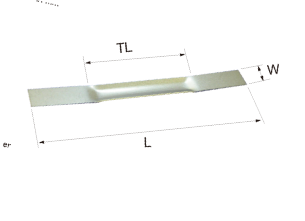 510 0.5mm Molybdenum Evaporation Boat In Stock
Description
M510 Molybdenum Evaporation Boat Straight and Flat Type
We offer 99.95% Min Pure Molybdenum evaporation boat: straight boat, flat type in stock selling.
Mass in Stock, Competitive Price and Quick Delivery
Molybdenum is a particularly stable metal that is also suitable for use at high temperatures. When doped with lanthanum oxide (ML), molybdenum becomes even more ductile and corrosion-resistant.
*Evaporation Boat Material: molybdenum evaporation boat
*Evaporation Boat Type: Straight and Flat
*Process Method: Stamping
*Detailed Specification:
Thickness: 0.5mm. Width: 10mm; Length: 100mm, Recess Length: 50mm; Vol.: 0.48cc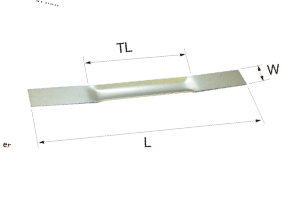 Other Specification for this type:
Item Code

Width

(mm)

Length

(mm)

Thickness

(mm)

Recess Length

(mm)

Recess Depth

(mm)

Vol.

(cc)

M310

10

100

0.30

50

2.1

0.54

M315

15

100

0.30

50

2.7

1.16

M510

10

100

0.50

50

2.0

0.48
Normally evaporation boats are used for high wettability materials. We also have V tub, Oval Tub and Sphere tub evaporation boats
Our materials for evaporation boats have very low evaporation rates at evaporation temperature and an extremely low vapor pressure compared to the coating materials themselves. As a result, no material from the boat ends up in the deposited layer even during long evaporation cycles.
How to choose a right Evaporation boats among material molybdenum, molybdenum, tantalum and niobium, here below are some chart that might be helpful: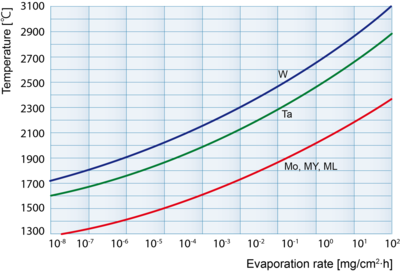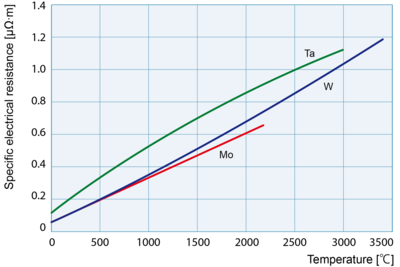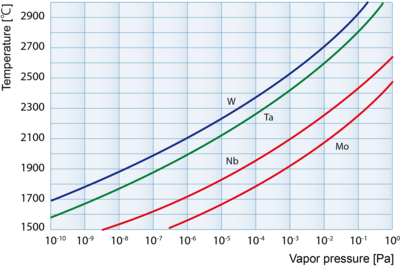 Other Designs Options: