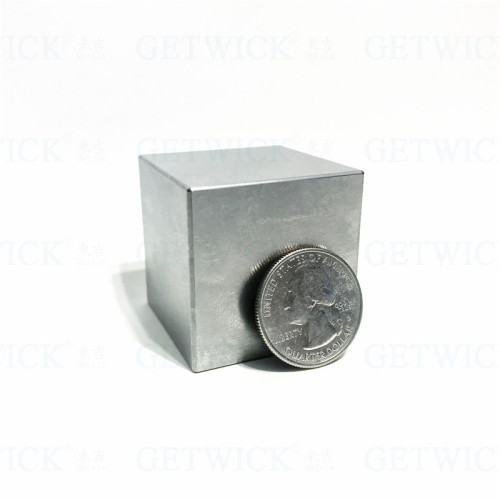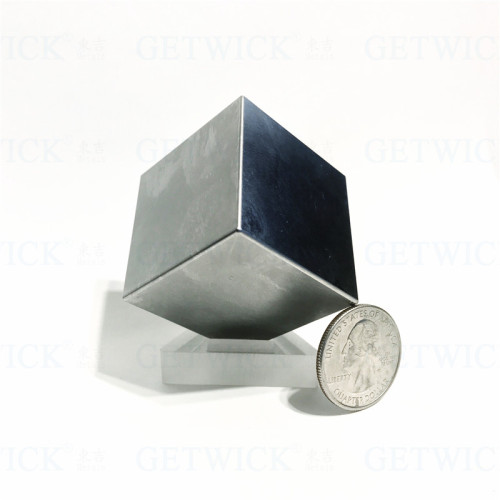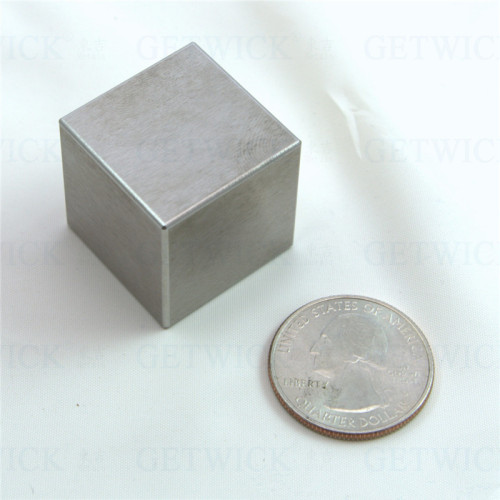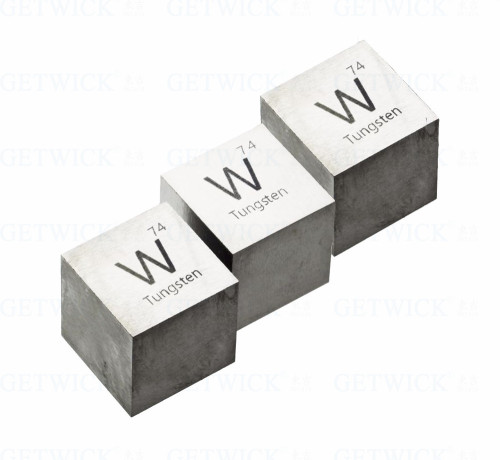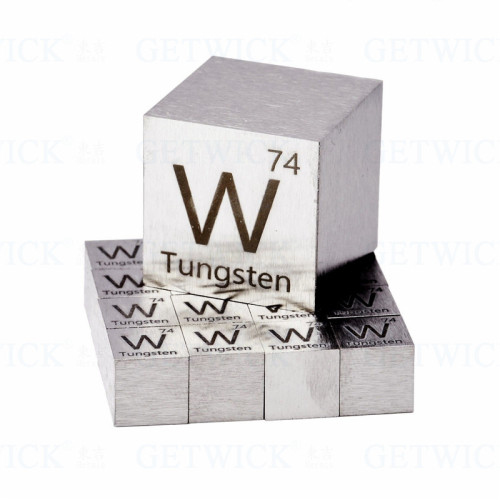 Getwick tungsten cube 1kg price tungsten metal cubes wolfram supply
Item specifics
Product name

Tungsten cube 1kg price tungsten metal cubes
Material

tungsten
Certificate

ISO9001:2015
Size

Clints Requiry
Purity

99.95%
Description
Tungsten cube 1kg price tungsten metal cubes wolfram supply

Purity:99.95%
Density:19.2g/cm3
Certificate:ISO9001
pure tungsten ingot
The appearance: Divided forging bars and polished rod; the forging bars surface is allowed to have oxidize film and slight forging hammer mark;polished molybdenum bar surface presents metallic luster and has no obvious oxidized phenomenon. The two surfaces have no defects, such as divided layer, crackle, burr and vertical crackle, etc.
The specification: The diameter and length deviation are consulted by both parties according to GB4188-84 standard or user's demand.
Main application: Used for making electric vacuum device and electric light source parts
Product Name

Tungsten cube/cylinder

Material

Pure tungsten and tungsten heavy alloy

Application

Ornament, decoration, Balance weight, target, Military industry, and so on

Shape

cube,cylinder,block,granule etc.

Standard

ASTM B760, GB-T 3875, ASTM B777

Processing

Rolling, Forging, Sintering

Surface

Polish, alkali cleaning

Density

18.0 g/cm3 --19.3 g/cm3.


Popular size

pure tungsten and W-Ni-Fe tungsten alloy cube/block:

6*6*6mm 12.7*12.7*12.7mm 20*20*20mm 38.1*38.1*38.1mm(1kg tungsten cube) 47*47*47mm(2kg tungsten cube) 51*51*51mm or customized as per customer request.

Pure tungsten and W-Ni-Fe tungsten alloy cylinder:
Dia:3/8'' (9.525mm) x Height 11.25mm,6.77mm,4.51mm or as per customer request. Weight:0.5oz,0.125oz,0.25oz,0.2oz,0.3oz or as per request
Item

Common Size(mm/Inches)

Each Pieces Weight(g)

Quantity Per 1kg

Tungsten Cube




Surface:Polished Surface




Purity:99.95% Min

6.35*6.35*6.35mm-0.25"

4.8g

210Pieces

6.4*6.4*12.7mm

10g

100Pieces

6.4*6.4*38.1mm

30g

33Pieces

7*12.7*41mm

71g

14Pieces

9.2*25.2*42.7mm

100g

10Pieces

38.1*38.1*38.1mm(1.5")

1000g

1Pieces
All Tungsten Heavy Alloys Product are custom made and designed to a customer's specifications.
Tungsten alloy products: alloy wire, alloy rod(electrode),alloy crucible, and other special shape tungsten alloy etc.