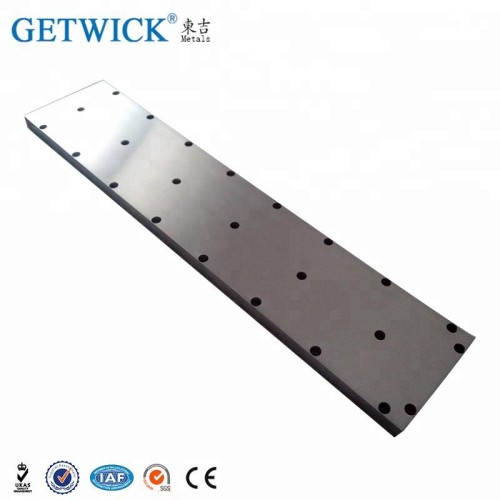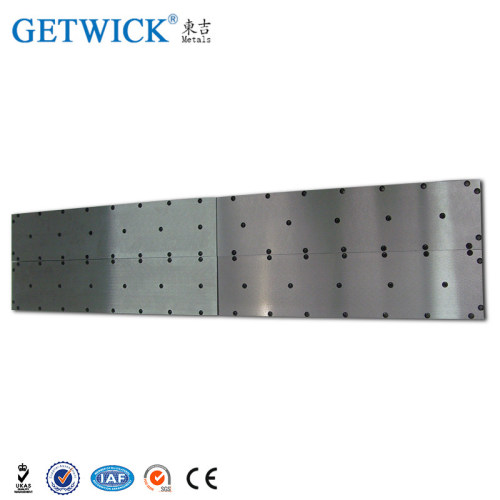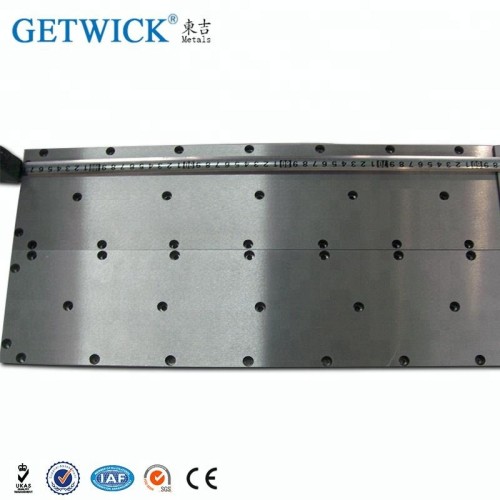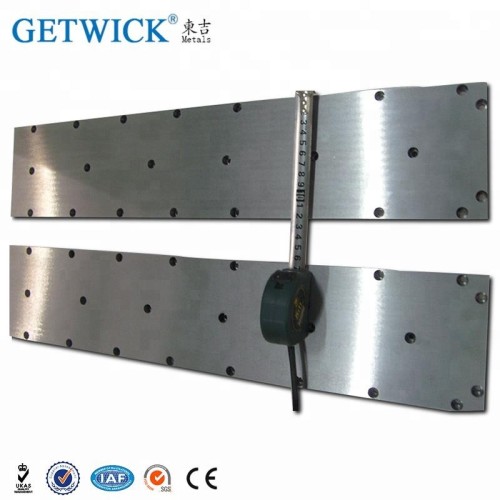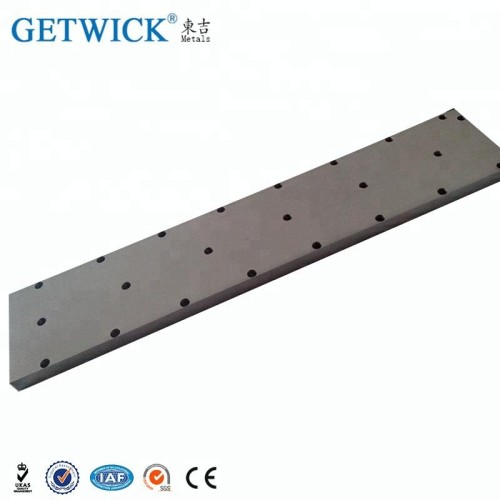 GETWICK hot product molybdenum sputtering target 99.95% manufacturer
Item specifics
Key product

Square MLa Alloy Molybdenum Targets for Sale
Grade

MLa, 364
Melting point

2610 Centigrade
Working temperature

1900 Centigrade max.
Density

10.2g/cm3
Material

Mo, La alloy
Dimension

User's demand
Processing

Forged or Sintered
Feature

High Temperature Resistance
Application

Coating industry
Description
GETWICK hot product molybdenum sputtering target 99.95% manufacturer
1. Product name: molybdenum target
2. Standard: ASTM B386 or as required
3. Material: Mo >99.95%
4. Density: >10.2g/cc
5. Tensile strength: 610MPa
6. Elongation:> =10%
7. Using temperature: 1800℃, max temperature: 2310℃
1. Low thermal expansivity
2. High using temperature
3. Good corrosion resistence
4. High strength
5. Low electrical resistivity
6. Manufacturing based on customer's request
1.Mainly used for the electronics industries, such as intergrated circuit, information storage, LCD, laser storage, electronic control device, etc.
2. Glass coating industry
3. Can also be used in wear-resistant material, high temperature wear and corrosion resistance industry etc.
Chemical requirements
Element

Ni

Mg

Fe

Pb

Al

Bi

Si

Cd

Ca

P

Concentration(%)

0.003

0.002

0.005

0.0001

0.002

0.0001

0.002

0.0001

0.002

0.001

Element

C

O

N

Sb

Sn

Mo

Concentration(%)

0.01

0.003

0.003

0.0005

0.0001

balance